---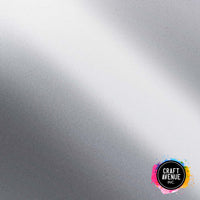 EasyReflective is Siser's only reflective material with a pressure sensitive backing! This highly reflective heat transfer vinyl is constructed with glass bead technology to illuminate the darkest of conditions. EasyReflective is a truly exceptional polyurethane product due to its pressure sensitive carrier that allows you to re-stick lifting material or replace a piece that's accidentally removed. With a low application temperature and simple warm peel, EasyReflective can be applied to all kinds of garments and accessories that need to stand out in low lighting.
Heat apply EasyReflective with a heat press or home iron for increased visibility on sports garments, pet clothes, or construction crew uniforms.

EasyReflective keeps you safe by being reflective AND by being CPSIA compliant.